TANDEM Cultural Program: Royal Palace of Madrid
May 29 @ 4:00 pm

-

5:30 pm

CEST

15€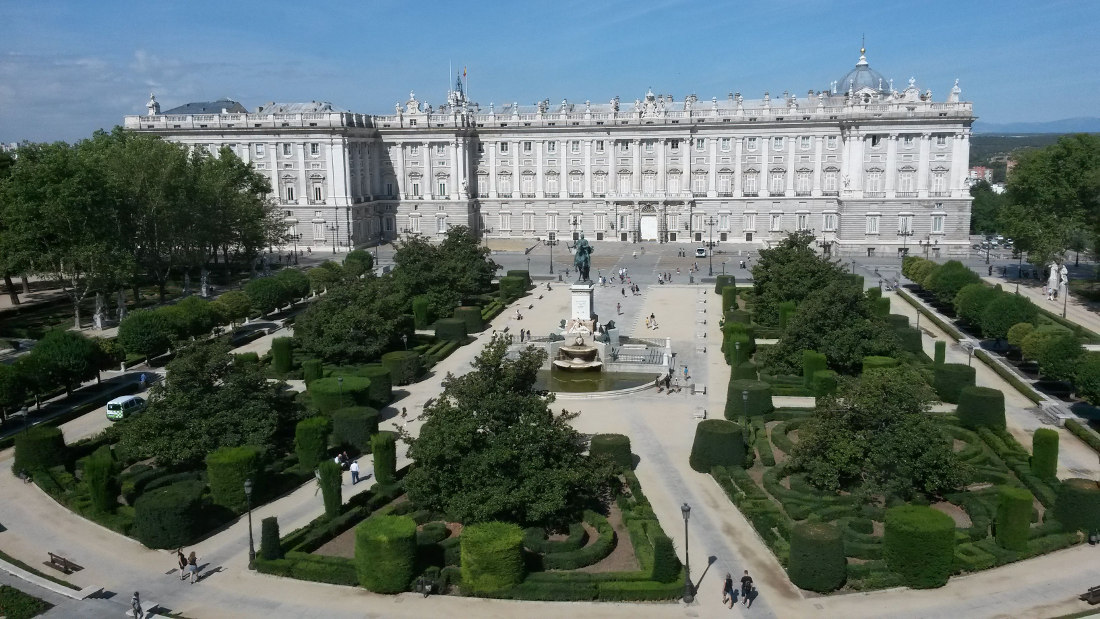 The Royal Palace of Madrid is the official residence of the kings of Spain, although current kings do not live in it, but in the Palacio de la Zarzuela. It is currently used for state ceremonies and solemn acts, besides being one of the most visited tourist attractions in the city.
With an area of 135 000 m² and 3418 rooms, it is the largest royal palace in Western Europe, whose surface is almost twice as Buckingham Palace or the Palace of Versailles. The Palace has a large artistic and historical heritage, especially painting, sculpture and tapestry, plus musical instruments, which can be visited whenever there are no official events. Nearby there are several other tourist attractions such as Almudena Cathedral, the Royal Theatre, Sabatini Gardens and Plaza de Oriente.
Previously the Palace was a, "alcázar", a fortress from the time of the Arab occupation, and received several reforms between the fourteenth and eighteenth centuries, until it became the building we know today.
The Royal Palace of Madrid is one of the most important a monuments for anyone interested in knowing a little more about the history and culture of Spain, and offers the possibility to feel for a moment all the splendor as an empire that our country had in the past.
Meeting point: At 4:00 p.m. with María in the Plaza de Oriente, in the central statue, in the part of the horse's head.