Madrid boasts a magnificent selection of "Designation of Origin" wines and wineries, as well as specialised bars and restaurants that offer wine tastings. Spanish and a Passion for Wine is a special program that includes the study of the Spanish language and the wine culture of Spain.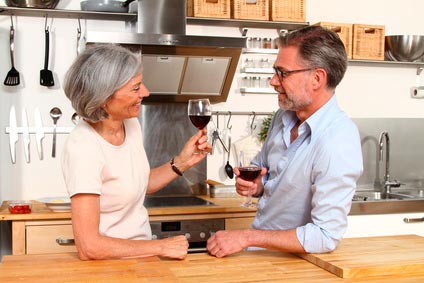 Spanish and a Passion for Wine
Starting dates Spanish Course
Any Monday of the year
Lessons/week
20 lessons/week – 4 lessons/day
Duration
Minimum 1 week of Spanish course
Levels
All levels
Timetable
Lesson duration
45 min
Minimum age
18
Cultural Activities

In the afternoons, from 16:00 to 18:00

Examples: wine tasting, visit to a winery, introductory class to art and wine at the Prado Museum

Availability
All year round
Enrolment fee

50€.

Included

in the price

15 services included in the price!
Prices 2018
1 week of intensive Spanish course
+ 2 activities
495 Euros
2 weeks of intensive Spanish course
+ 4 activities
650 Euros
* This program must be booked at least one month in advance.
** You may choose another type of Spanish course and/or include more visits if you wish.
Please check our complete list of Spanish courses.