Madrid boasts a magnificent selection of "Designation of Origin" wines and wineries, as well as specialised bars and restaurants that offer wine tastings. Spanish and a Passion for Wine is a special program that includes the study of the Spanish language and the wine culture of Spain.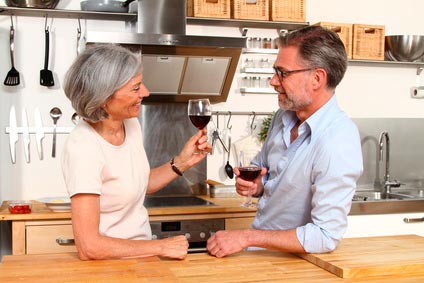 Spanish and a Passion for Wine
Starting dates Spanish Course
Any Monday of the year
Lessons/week
20 lessons/week – 4 lessons/day
Duration
Minimum 1 week of Spanish course
Levels
All levels
Timetable
From 9:30–11:00 and from 11:30–13:00
Lesson duration
45 min
Minimum age
18
Cultural Activities
In the afternoons, from 16:00 to 18:00
Examples: wine tasting, visit to a winery, introductory class to art and wine at the Prado Museum
Availability
All year round
Enrolment fees
50€, includes: enrolment, course book, welcome folder with useful information on the school and Madrid, cultural activities, Internet and WiFi access, certificate of participation in the course and level achieved. Every classroom is equipped with audiovisual and digital media. Free TANDEM language exchange service. Book, film and music CD loan service. Student assistance service (purchase of tickets, information on transport, etc.). Tutorial sessions with teachers.
Prices
1 week of intensive Spanish course
+ 2 activities
495 Euros
2 weeks of intensive Spanish course
+ 4 activities
650 Euros
* This program must be booked at least one month in advance.
** You may choose another type of Spanish course and/or include more visits if you wish.
Please check our complete list of Spanish courses.