"Gazpacho is the best cold soup in the world"
Ferrán Adrià
In Spain, Gastronomy is written in capital letters. In the last few years, the whole world has been talking about Spanish Gastronomy, and some global experts consider it a world leader for its creativity, innovative capacity, diversity and vitality. Every year Madrid Fusion, one of the most important gastronomic congresses in the world, held in Madrid. The Spanish and a Passion for Gourmet Cooking course brings the best of the Spanish cuisine together with a deep understanding of the language and related vocabulary.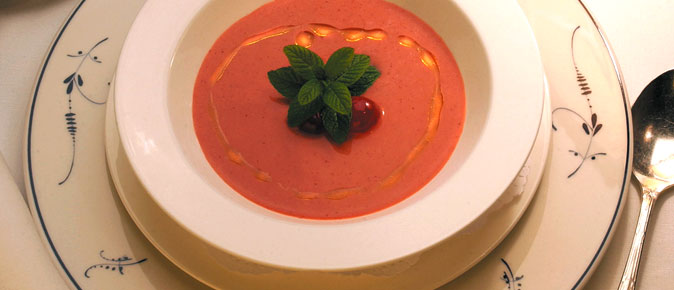 Spanish and a Passion for Gourmet Cooking
Starting dates Spanish Course
ANY MONDAY OF THE YEAR
Lessons per week
20 lessons/week – 4 lessons/day
Duration
From 1 week
Levels
All levels
Timetable
Lesson duration
45 min
Minimum age
+18
Availability
All year round
Enrolment fee
50€.
No Enrolment fee for six or more week intensive courses reservation.
Included
in the price


15 services included in the price!
Prices
1 week of intensive Spanish course
+ 2 gourmet activities
535 Euros
2 weeks of intensive Spanish course
+ 4 gourmet activities
720 Euros
* This program must be booked at least one month in advance.
** Other types of Spanish courses are also available.
Please check our complete list of Spanish courses.
Example of cultural program